For more information consult this blog post. Click on the highlighted text to learn more!
This summer, join Country Fun & friends for WILD WONDER CAMP!
Registration NOW OPEN!     
This summer, we're teaming up with Greening Sacred Spaces Ottawa and Camp Awesome to offer you Wild Wonder Camp; an eco-faith based camp experience for ages 5-12 years old. Using environmental education themes and lessons from the Bible, WWC will feature a multitude of exciting activities to get your children exploring better than ever. And in light of ever changing COVID-19 protocols, WWC 2021 will be held completely virtually for your comfort and safety!
Each week will feature games, experiments, activities, bible stories, special guests and virtual field trips all following our environmental theme for the week! Short, interactive Zoom sessions led by trained camp counselors focus on nature, faith and science, with the goal of providing a fun, equitable and safe learning environment.
A suggested fee of $25/week per camper will include a Wonder Kit; a hand-on at-home activity kit of goodies and materials to support outdoor challenges, experiments and so much more! (Pick up points and delivery options will both be available) We'll also be providing tips and challenges on getting you out and about with your family to local greenspaces across Ottawa and Rockland.
FREE CAMP DAY – WWC is hosting a FREE day of camp, for anyone aged 5-12! If you are interested in signing up please fill out our registration form: Register For Wild Wonder Camp 2021 Here (Note: there will be no Wonder Kit sent out for this day)
Wild Wonder Camp Schedule
Week 1 (July 8th) : Free Camp Day
Week 2 (July 12th-16th) : Sowing Seeds of Change
Week 3 (July 19th-23rd) : What's the Buzz on Pollination
Week 4 (July 26th-30th) : Let's Build a House
Week 5 (August 3rd-6th) : Birds of a Feather Stick Together
Junior Camper (Ages 5-8) sessions: 10:00am – 11:15am
This 75 minute program includes physical movement breaks.
Senior Camper (Ages 9-12) sessions: 1:00pm – 2:30 pm
This 90 minute session includes a 20 minute body and mind break with challenges and self-directed activities.
Ready to Register?
Wild Wonder Camp is committed to being an equitable, fair and safe space for all! The suggested cost of the program is $25 per week per camper or pay what you can. 
Register Here: Register For Wild Wonder Camp 2021 Here
For any registration questions, concerns or inquiries please contact: Raven Miller at wildwondercamp@gmail.com.
For more information visit www.wildwondercamp.ca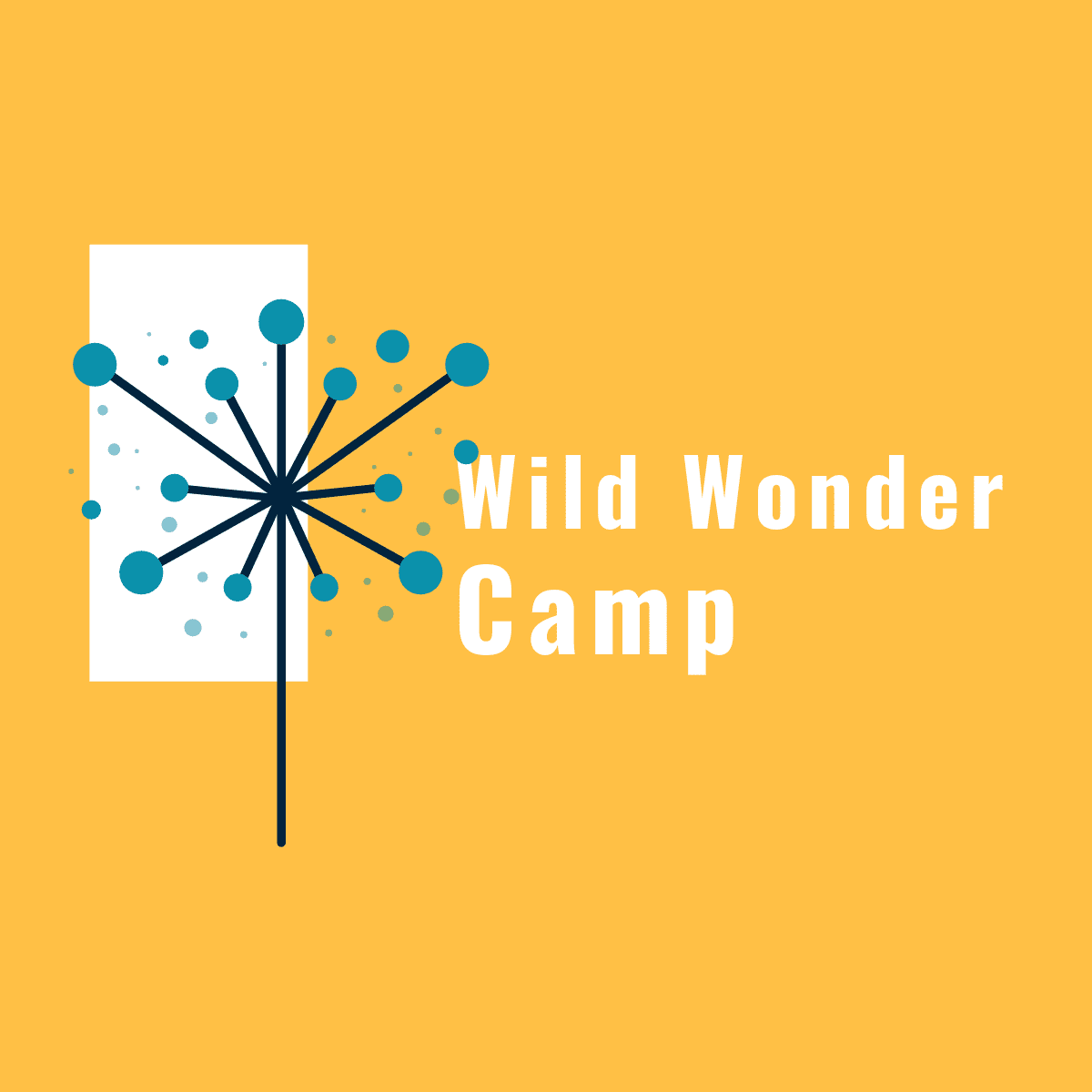 Job openings: June 2021
Job Opening: Wild Wonder Camp & Country Fun Nature Camp
(Virtual) Interactive Media Programmer 
Looking to join the Country Fun team this year?
Here's what's new: we're piloting a collaboration this year, so there will be team members from several groups. The program will be online as a virtual camp, with activity kits for campers, and likely some nature challenges for families to get outside and enjoy). We're planning a mix of pre-recorded and live programming. Like always, we'll have nature themes with some eco-ed, faith-based components, and traditional (but virtual) camp fun!
Current positions include a Camp Coordinator (Co-Director-style), Camp Leader and 2 Interactive Media Programmers.
Paid staff will help raise awareness of Country Fun and Tucker House and our partners through social media and online platforms, and help us stay in touch with our donors, alumni, and campers.
As usual, we're looking for people who are motivated, and want to encourage campers to:
spend time in nature, 

learn about how our actions affect nature, and 

consider how they can help preserve the environment
Skills, knowledge, and talent you will need for these jobs include excellent time management, problem-solving, comfort with being online (both live through Zoom as well as pre-recorded and on Youtube), fantastic written and oral communication, creativity, experience working with children, and knowledge of environmental issues. 
Location: Our official offices are in a church in Ottawa South (currently closed due to Covid-19). These jobs are mostly telework from home, with occasional travel within the city or Rockland to pre-record segments or scout out great greenspaces for families. Staff might go to the office or partner sites to print, pack activity kits, or pick up/drop off materials. Any in-person or on-site work will follow all relevant Covid-19 guidelines for the area.
Telework jobs must still be done with diligence and responsibly; we'll be expecting self-motivation, reliability, and regular check-ins. 
Eligibility: Because these are funded by Canada Summer Jobs, applicants must be between the ages of 15-30* as of the start of employment, a Canadian citizen or holding refugee status, and legally allowed to work in Ontario.
* Note: We take Duty of Care seriously when working with the vulnerable sector, including our responsibility to our own staff team. These jobs are virtual, so they include video and social media outreach and virtual gatherings. If you are a minor (under 18) we will ask for you and your parent/guardian to both give signed permission for you to do this online work. All staff of any age will review online safety protocols and guidelines for appropriate interactions online.
Interactive Media Programmer  
The Interactive Media Programmer will be a position open to a young aspiring artist who wants to use media to inspire change. The Interactive Media Programmer would be responsible for creating media content, through photography, videography, etc., to be used as promotional material and raise awareness about our environmental initiatives. 
The Interactive Media Programmer would be a team player as they work alongside our Social Media Community Manager to create a brand or image for Tucker House. They would also work and participate in all our programming, especially our youth summer camps, to capture our programs in meaningful ways. Additionally, they will develop strong digital skills while working on other promotional materials such as posters, newsletters, website design, etc., to promote our non-profit organization and our mission. As they work to portray our programs in a visually appealing and positive light to the general public, they will have the opportunity to hone both their communication and client service skills. The Interactive Media Programmer will occasionally be responsible for leading staff training on using media to effectively represent an organization allowing them the opportunity to develop leadership skills. 
 $14.75 per hour (6 weeks – 20 hours per week)  As this is part-time, there's some flexibility in how you structure your work hours/work week, provided you can meet with team members and complete your hours. Feel free to chat with us about this
How to apply:
Email a resume

to Diana Brushey at ecoprograms@maisontuckerhouse.ca with your name and the job title in the subject line.  ** applications sent via Facebook will NOT be reviewed **

If you are a new applicant

, please have

three references

ready, including two people who have seen you work with kids, and at least one person who knows how you work independently. We'll need to be able to get in touch with at least two, very quickly.

Include a

cover letter

and give some ideas of how you would make this work.

Include

something fun or interesting

that shows what you would try (your photo collage from your own backyard bio-blitz, or a sample blog or social media post you think would really engage campers and their parents). 

Send a

short video or multimedia application

. It can be in mp4 format, and in a zip file (or if you want to share it another way, email me and we'll arrange it).  Make it creative and relevant to this job in at least two ways. It could be you showing how you would lead a camp sing-a-long, or your video "how-to" demo for camp families of how to do a neat nature craft, you reading a story for kids, or something about history and nature – anything relevant to Tucker House, the camp, that gives us a good idea of the kind of activity programming and online content you would share.
Top candidates will be invited to participate in a brief phone or video interview.
We will not discriminate based on background, race, gender, sexual orientation, etc. when going through the hiring process.
Country Fun Nature Camp 2020! 
Country Fun Nature Camp is a unique ecumenical environmental day camp for children ages 5-13 that focuses on nurturing children's love for our environment and everyone in it, in an inclusive faith-based outdoor setting.
Country Fun is held on the historic estate of Tucker House, where campers enjoy a week of outdoor fun and learning in 30 acres of parkland, forests, wetlands, and organic gardens. A typical day at Country fun includes theme based eco-activities and games, arts and crafts, sports, nature walks, stories, skits, and swimming in our in-ground swimming pool, supervised by a certified lifeguard. We have inclusive, faith-based Bible story time with a focus on themes of care for Creation and ecological stewardship. Campers also enjoy two nut-free snacks daily, including fresh vegetables from our organic gardens and home-made cookies.
Country Fun Summer 2020
Week One: July 6 – 10. Week Two: July 13– 17.
The camp fee is $180 per child per week. We provide bus transportation to and from camp at no extra charge, from designated pick-up points across Ottawa:
Bethany Baptist Church       Pick up 7:45am – Drop off 5:30pm
Connaught Public School    Pick up 8:00am – Drop off 5:10pm
St Laurent Mall                       Pick up 8:20am – Drop off 4:50pm
Place D'Orleans                     Pick up 8:30am – Drop off 4:30pm
Support Country Fun
Your donations directly support subsidies for campers in need, as well as helping to train and support an exceptional team of volunteers who are dedicated to caring for our environment and everyone in it.
Donate online and indicate Country Fun Nature Camp to support a long-standing program of faith, fun, and friendship. Country Fun also accepts gifts of time and gifts in-kind. Donations that are most needed are listed below:
Country Fun Wish List:
Lifejackets and PFDs in good condition
Walkie-talkies (battery-powered, 3-4)
Extra shelter (canopy, tent, etc.), large enough to fit a group of children
Giftcards to Terra 20, Canadian Tire, grocery stores
Compasses and binoculars – please ask us for specifications
Butterfly nets and dip-nets
Sprinklers, water buckets, and sponges
Rubber Boots
Leaders & LITs
Country Fun welcomes applications from youth and young adults ready to be energetic and enthusiastic leaders and leaders-in-training! Our youth and young adult volunteers develop leadership skills and earn volunteer hours or an honorarium, while having a great experience as part of a well-trained, supportive team. Our youth come back year after year to be part of the Country Fun family. Our Leaders participate in intensive training and team-building to provide high quality outdoor education (and fun!), supervised by experienced environmental educators and supported by our keen young Leaders-In-Training (14 yrs+).
Contact Country Fun
You can reach us at :
countryfun@maisontuckerhouse.ca
(613) 446-2117, ext. 6 (or 1)