Thank you for joining us in raising funds for environmental education!
The 2017 Green Gala was a Confederation-era Mystery Masquerade, celebrating Canada's 150th and Tucker House as a Confederation-era historical site. Woven throughout the evening, guests solved a Victorian party planning mystery while sipping fine wine, beer, and enjoying hors d'oeuvres! They also learned about our environmental and historical programs such as Country Fun Nature Camp and History Mystery!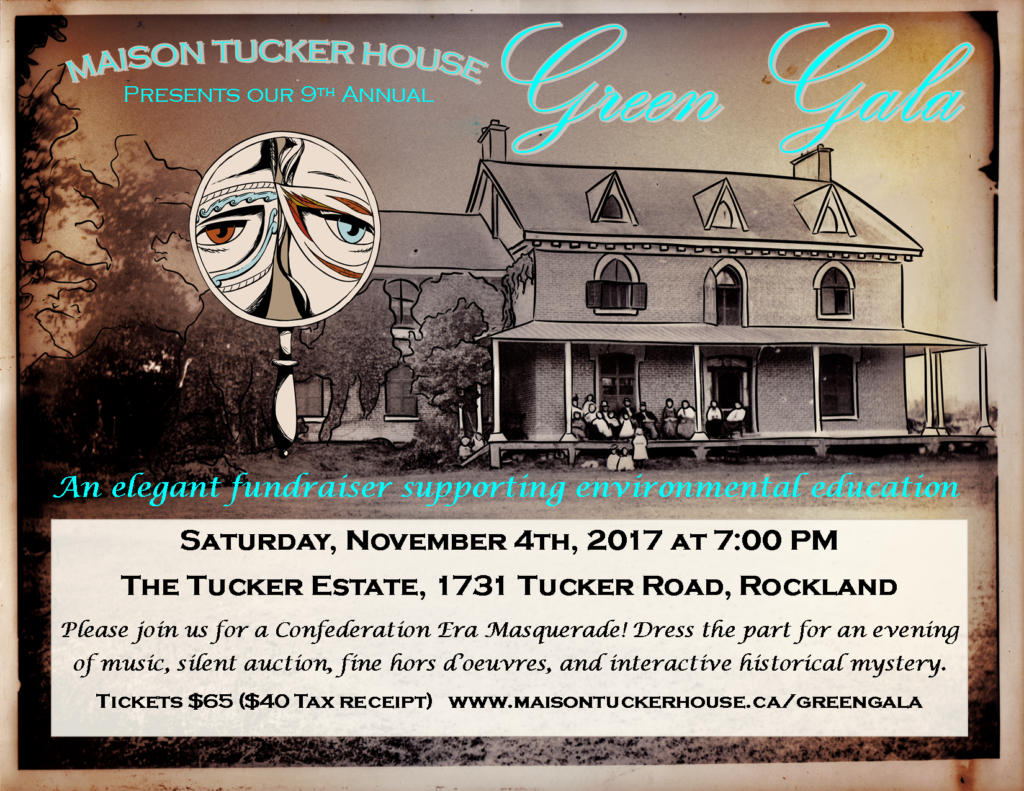 Event Sponsor

Thank you to all of our contributors!