Fall Meditation Weekend at Tucker House – September 6-8, 2019
Our first meditation retreat was a great success and we are so excited to be hosting a second weekend from September 6th to 8th, 2019!
Join us this fall for a weekend full of meditation and reconnection. Participants will enjoy daily yoga classes, guided and non-guided meditation, mindful meals and workshops including learning how to make your own cream and spice kits! Just 30 minutes from downtown Ottawa, escape the city for this rejuvenating weekend of peaceful activities. 
Accommodation and meals included. All meals will be vegetarian. Accommodation is in historic manor. Please indicate if you have accessibility needs.
View rooms here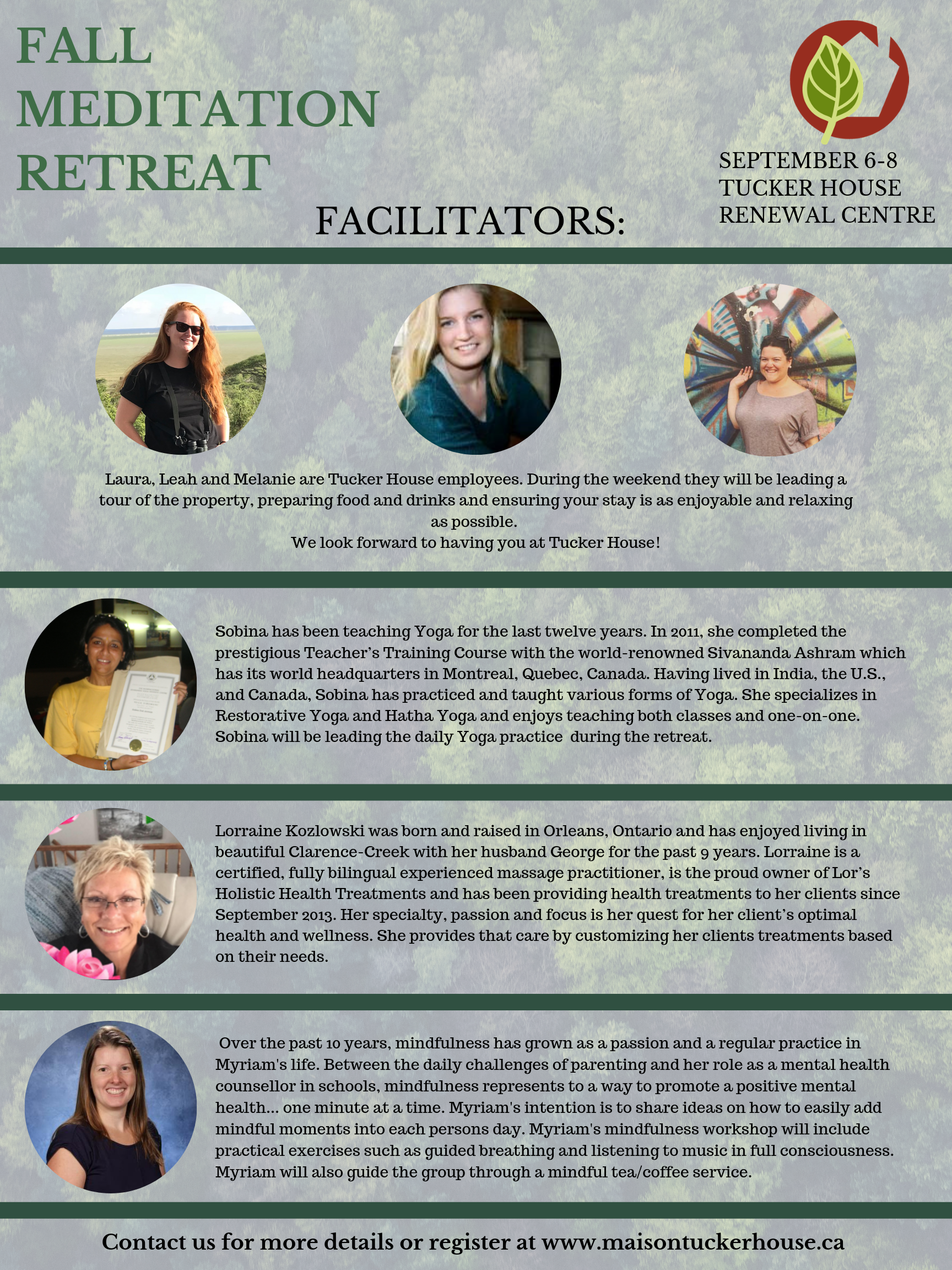 Sobina Yoga will be leading the yoga and meditation sessions for the weekend and Lor's Holistic Health Treatment will be on site for a workshop and massages.
To book private massages during the retreat if you are in need of some extra relaxation. Prices for massages:
60 min Massage – $60
30 min Indian Head Massage – $35
30 min Massage – $30
Let us know when you register if you are interested in adding a massage by sending an email to seventhgeneration@tuckerhouse.com or indicating on your registration page.

Register today to claim your spot as space is limited for this intimate retreat.
Carpooling encouraged, add your info in the sign-up sheet if you are looking for/offering a ride.
Contact us if you have any questions or for more information: seventhgeneration@tuckerhouse.com
We look forward to having you visit!