Day 11 of 12 Days of Christmas
We have begun a new pilot program this fall – Reskilling Workshops! These workshops are geared towards teaching community members new skills that will help them lead healthy and sustainable lives! 
This fall we hosted a pie making workshops using local ingredients and producing minimal to zero waste.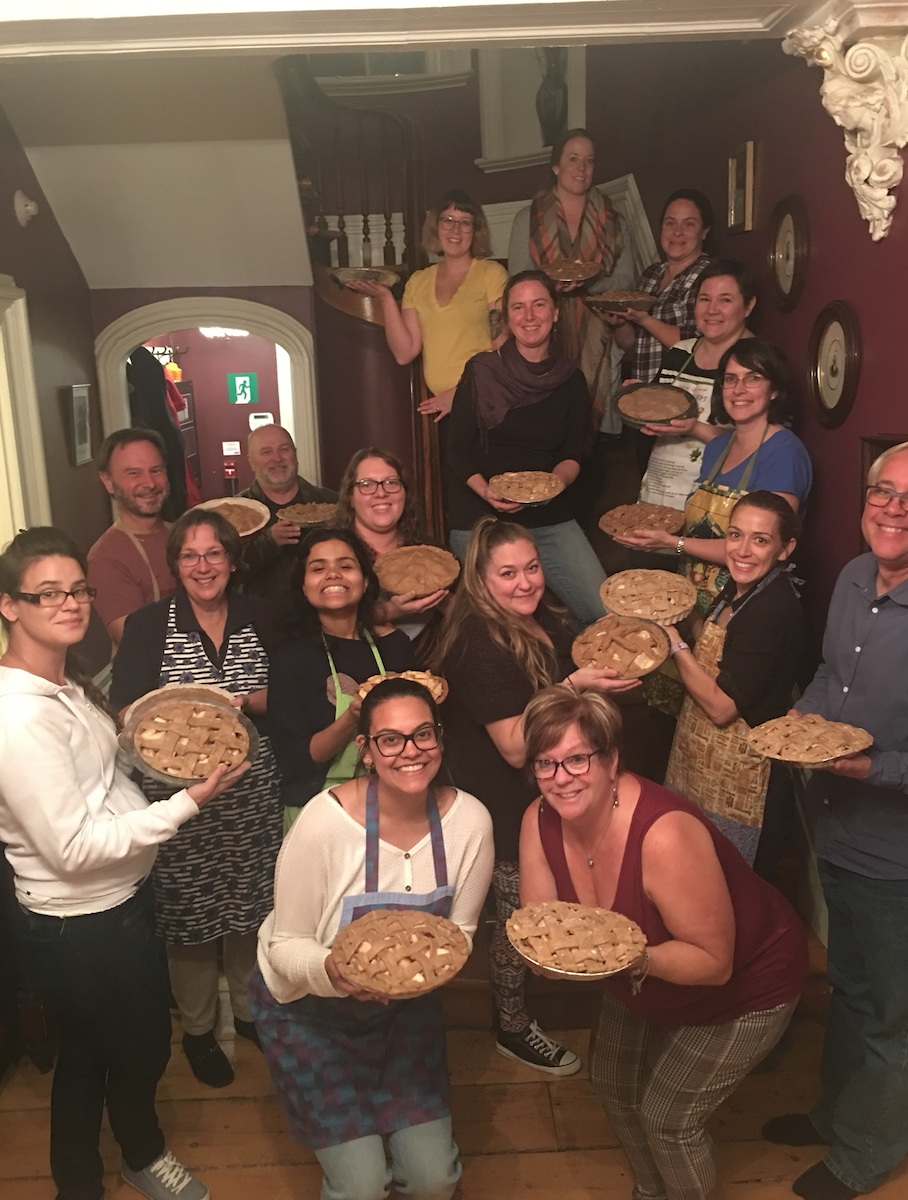 Last week, we had a bread expert come and teach us how to make sourdough bread. We learned why this is healthier and better for the environment than the plastic wrapped bread from the grocery store!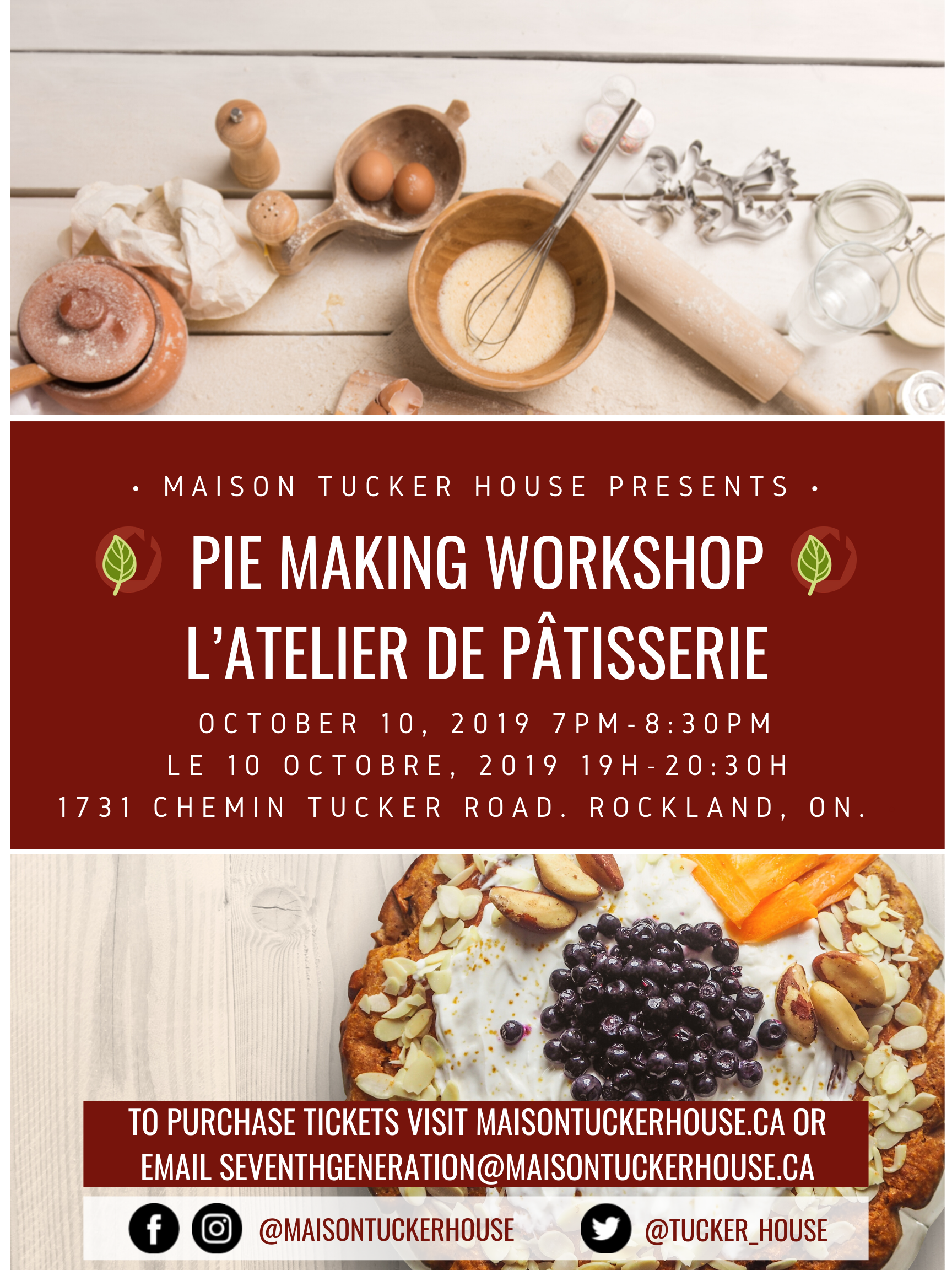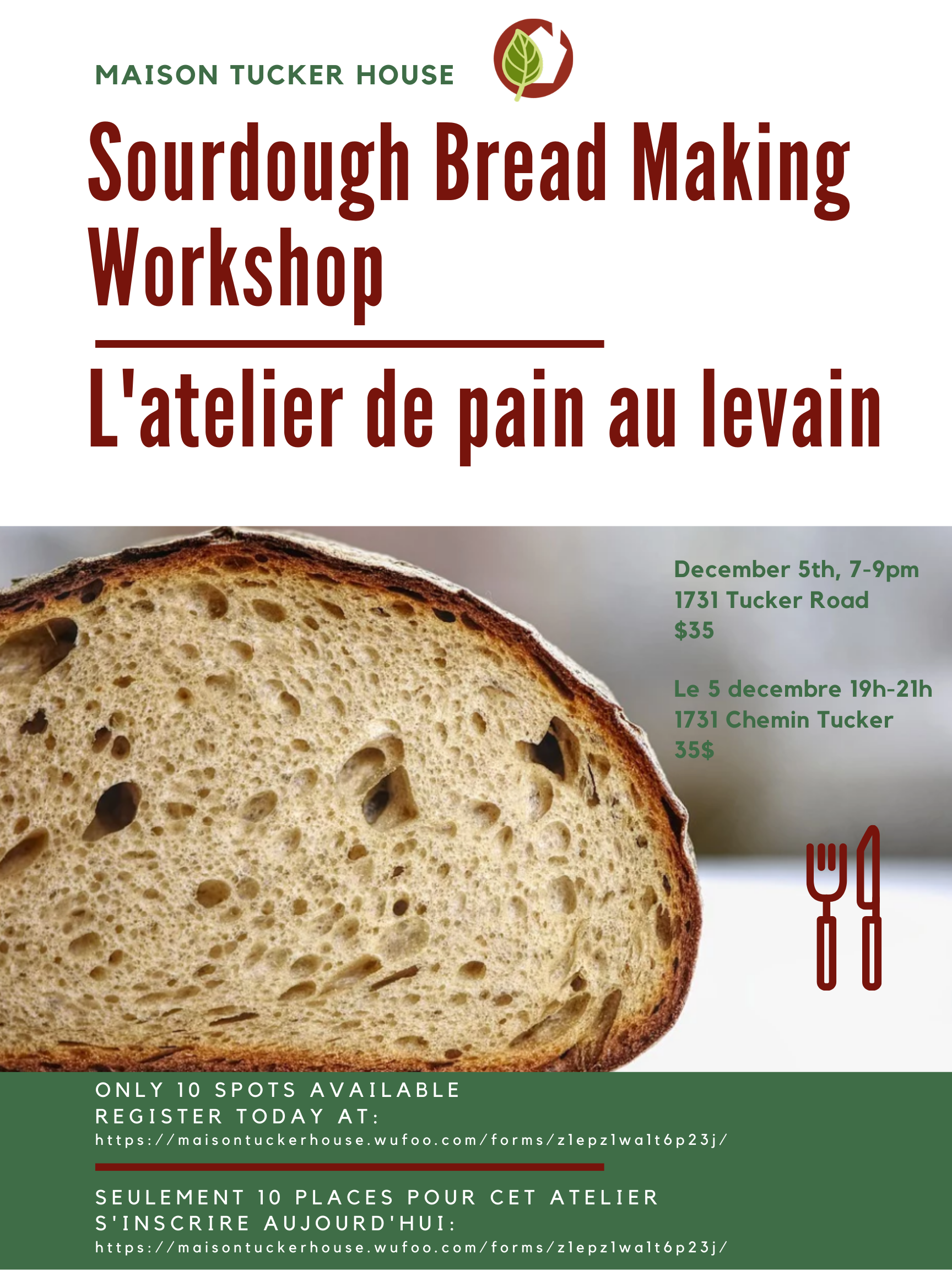 Plus, we had the chance to learn new skills together, build relationships with others and have fun along the way! 
We will be continuing to offer learning workshops in 2020.
If you have a topic that you would like to learn about, send us an email at programs@maisontuckerhouse.ca.
We would love to hear your suggestions. 
Today, please consider donating to help with the planning and running of these workshops.
Your donation will help us to bring in the experts needed to run these workshops, supply materials and offer the workshops at an affordable and accessible rate.