Meet the team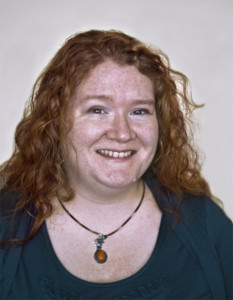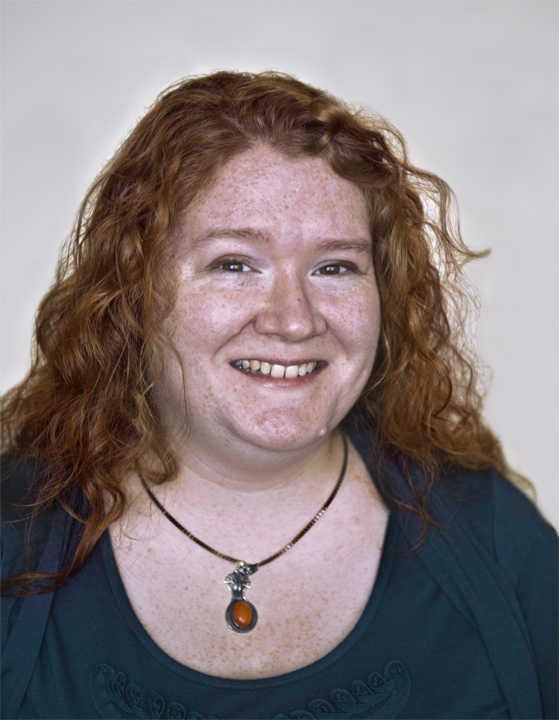 Diana Brushey
Executive Director – Currently on Maternity Leave until Spring 2019
ecoprograms@maisontuckerhouse.ca
Diana has a B.A. from the University of Ottawa and a Bachelor of Education from Nipissing University with a specialty in outdoor education. She has worked with a wide range of community organizations and has over 15 years of experience in leading quality educational programs through CanaDiana UnlimiTed, a partnership with her husband Ted. Diana was a Tucker House student volunteer in 2002 and began part-time in the Fall of 2006 to assist with curriculum development and programming. As "Cedar," she coordinates a youth volunteer team to run the long-standing Country Fun Nature Camp, oversees environmental education programs, and is passionate about the local and natural history of the site. She is also the Faith Formation Leader at Kitchissippi United Church, where she assists with inclusive faith-based programs such as Project of Heart, Ecological Christianity, and adult and child programs. Diana is the past Network Coordinator for Faith & the Common Good: Greening Sacred Spaces, a Canadian interfaith environmental network, and previous Vice-President of the Stairwell Carollers, a local chamber choir. She serves on the Board of Sustainable Eastern Ontario, a capacity-building environmental group.
I fell in love with Tucker House when I first came out to visit the site in 2000. Rev. Isobel McGregor and I had been in contact about Befriending the Earth and had great conversations about eco-education; at the time my husband and I were Co-Directors of an environmental camp at Carleton University. I loved the idea of Country Fun and how it blended faith and ecology. It fit so well with my worldview that I started volunteering, and my husband and I came out to lead the nature walks. Since that time I have spent many happy hours wandering about the property, learning about the history and wildlife. Tucker House nurtures my soul.
TJ Turenne
Deputy Director- Programs
programs@maisontuckerhouse.ca
TJ is a BC transplant who is looking forward to his first 'real' Canadian winter this year! He is a graduate of Commerce from the University of Victoria with a background in experiential and environmental education working with organizations such as Parks Canada and the David Suzuki Foundation. He brings to Tucker House his love of the outdoors and a passion for inspiring youth to champion sustainable living.
Talk to TJ about our Edible Arboretum project, upcoming renovations, and programming in the Prescott-Russell area en français and in English!
Melanie Anderson
Deputy Director- Communications and Development
deputydirector@maisontuckerhouse.ca
Melanie is a graduate of Environmental Studies from the University of Northern British Columbia where she was a member of the Green Planning committee, University Farmers Market and PGPIRG. She has just returned from two years volunteering abroad working with Crossroads International in Ghana as a Women's Agricultural Consultant and running a meal program for refugees in Greece. Originally from Ottawa, her interests in sustainable food systems and environmental protection will certainly be of use to us at Maison Tucker House!
Talk to Melanie about bookings, the eco-education network, Tea at Tucker House and upcoming events en français and in English.
Nathalie Mathieu
Community Coordinator, Head Gardener
community@tuckerhouse.ca
Nathalie has a Bachelor's degree in Atmospheric Sciences and a Master's degree in Environment from McGill University. After working for non-profit environmental organizations in Ottawa, she decided to embark on a two-year journey to Japan. She taught English there and continued in Gatineau after coming back. She is our neighbour also, living within the Rockland community. Nathalie is the mastermind behind our seed-saving garden, and carefully manages the cultivation of organic seeds that are well-adapted to the Eastern Ontario region. Nathalie also coordinates our community kitchen project as well as on-site school visits.
After coming back from Japan I sat down and planned my career: I wanted to continue teaching, help create environmental awareness, work for a non-profit organization and help people in my community, but more than that I wanted to create a positive change for the planet and the people living on it. I was thrilled to discover Tucker House's mission and offered my services. Tucker House is a great organization, lead by extraordinary people. I am very proud to be part of it, making small changes today so that there's a better tomorrow.
Laura Leet
Eco-Education Network Coordinator
seventhgeneration@maisontuckerhouse.ca
Laura graduated from Queen's University with a Bachelor of Science in Environmental Science, has a graduate certificate in Green Business Management from Algonquin College, and a Bachelor of Education from the University of Ottawa.  Laura is an active environmental educator, working with various school boards including the Chelsea Forest School. Laura is also well-known in the Ottawa eNGO community in Ottawa, through her work with OneChange, the Ottawa Renewable Energy Cooperative, the 3i Summit on Sustainability, Sustainable Eastern Ontario, National Capital Environmental Network and many others. Laura leads SEED Educators, an eco-education network and spearheads our environmental education coaching program for new teachers.
I have always believed that education is key to making things happen, especially when it comes to environmental sustainability. That is why I am very excited about my role as the Coordinator for the Eco-Education Network. I came to Tucker House looking for work, but instead I have found a home amongst some truly inspirational people who I am happy to call my co-workers and my friends.
Kristina Inrig
Interim Executive Director (Until Spring 2019)
Consultant; Director of Partnership Development
partnerships@maisontuckerhouse.ca
Kristina has a Bachelor of Public Affairs and Policy Management with a focus on Environment and Development, from Carleton University. She has also obtained a Capacity Building Certificate from the Wellesley Institute, a Fundraising Certificate at Algonquin College and a Masters Degree in Non-Profit Management. Kristina was the Executive Director at Tucker House from 2005-2010. She is the Executive Director of Sustainable Eastern Ontario, a partner group which builds capacity for environmental groups in the region. Kristina continues her work with Tucker House, albeit remotely, as she and her husband and four children sail the Atlantic coastline in their catamaran, exploring environmental issues for their new group, SeaChange.
Tucker House is an inspiring organization to work for. I believe in the mission and vision that we are trying to promote and I think that we need more positive examples of sustainable change in our community. After learning about world development issues through my formal education, I felt that my contribution to changing the world should be within my own country. Sustainable development begins here.
Summer Staff
Kaitlyn Fortier
Lead Camp Counsellor
Kaitlyn uses her visual arts background to help with creative children's programming to develop and plan fun history and sustainability activities for a variety of age groups, using visual arts, outdoor ed, and more, supporting programs for Canada's 150th anniversary. When she's not doing program creation, she's out getting arts supplies, and giving community presentations.
Julia Rolo
Community Networker
Julia is hard at work promoting and scouting donations for our nature eco-camp for kids and helps deliver environmental education for youth and campers. She also connects with community partners to help build our network for support for healthy outdoor programming. Additionally, Julia supports other programs and projects, such as camp promotion and communication materials for our organization.
Patricia Lopes
Programming Director
Patricia coordinates and develops educational programs (that are fun!) with a focus on environmental sustainability and works to incorporate history themes for high quality programming for a children's camp and special events; she also heads out to recruit, train, and support youth and volunteers to lead dynamic programs that entertain and educate in a healthy, safe, supportive environment for all participants. She spends her academic year at Carleton University, dreaming about all the fun programs she gets to plan at camp!
Nathan Law
Communications Technologist
Nathan is using his design and IT skills to creatively update and provide a means for us to continue reaching out through our website and social media networks. This summer Nathan is very excited to be assisting with on site programs with Country Fun Nature Camp including using his artistic abilities to plan creative eco-friendly crafts and activities for campers.
Kara Stonehouse
Consultant: Collective Impact projects
collaborativeleadership@maisontuckerhouse.ca
Kara believes that a strong community organization like Tucker House thrives when the community shares a grand vision together considering the past, present and future.  Drawing on her international travels to eco-villages, and her masters in Strategic Leadership Towards Sustainability in Sweden, Kara leads by creating and sharing the vision of Tucker House with the community.
Kara grew up on the Madawaska river in Arnprior, Ontario and enjoys living close to her family in the Ottawa Valley with her husband and young daughter. To stay grounded, focused, and connected, Kara practices yoga, meditation, and Reiki. Kara has Christian heritage (her Grandfather was a minister) and a loving appreciation for all faiths, and looks beyond ideologies and behaviours to see the heart and core of people and their best intentions.
Kara also runs her own organizational consulting business, AHA! Graphic Facilitation. She has experience co-ordinating and delivering a national sustainability champions program with Natural Step Canada, and has lead visioning sessions and/or offered graphic recording services for many environmental non-profit organizations including the Sierra Youth Coalition, Students on Ice, and River Keepers.