Meet The Team
Marie Veilleux 
Executive Director    director@maisontuckerhouse.ca
After a long career teaching at the university level, Marie is facing the challenge of being the new Executive Director with enthusiasm! A resident of Clarence-Rockland, her priority is to increase the community's awareness to the cultural heritage and environmental mission of Tucker House through an increased local presence.  Fencer, translator, traveler and mom, Marie has chosen a simple way of life and turns to history for the answers it has to offer.  She is hoping that Tucker House will benefit from her pedagogical expertise and experience and aims to pass on her passion for nature and sustainability.
Tucker House is a calm, serene place where you sense respect for nature and the environment, a true gift to our community. Here, life is simple. But very fulfilling!

Leah Weima

Sustainability Coordinator
programs@maisontuckerhouse.ca
Leah has a degree in Environmental Sustainability and International Development from Dalhousie University. After graduating, she spent 18 months abroad in Niger, Africa where she worked with local farmers to increase their crop yields and diversify their sources of income. She is passionate about gardening and is always looking for more space to grow.


Madeline Turriff

Clean Tech and STEM Facilitator
admin@maisontuckerhouse.ca
Madeline has a B.A. from Wilfrid Laurier University in French and Socio-Cultural Anthropology. Her passion for sustainable living, social inclusion and teaching lead her to Tucker House and she is also very excited to be partnering with Relay Education.  Madeline has extensive experience working with children and youth of all abilities, and also has experience programming and teaching about sustainability at Easter Seals Camp Merrywood. Before joining the team at Tucker House, Madeline worked for the Canadian Museum of Science and Technology, teaching and engaging with the public about STEM subjects as a guide. She hopes to complete a Bachelor of Education in the near future.  
N
athalie Mathieu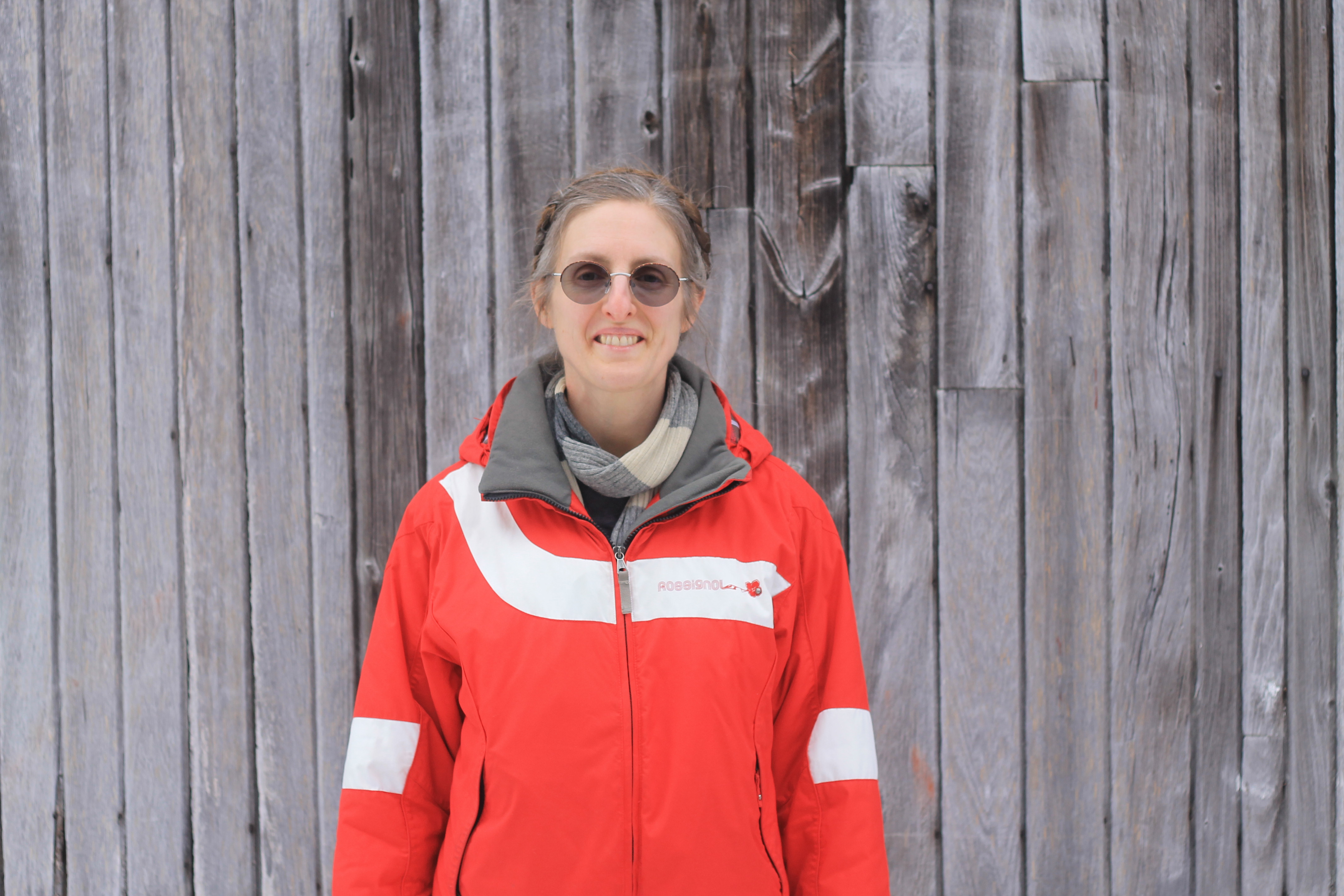 Community Coordinator, Head Gardener
community@tuckerhouse.ca
Nathalie has a Bachelor's degree in Atmospheric Sciences and a Master's degree in Environment from McGill University. After working for non-profit environmental organizations in Ottawa, she decided to embark on a two-year journey to Japan. She taught English there and continued in Gatineau after coming back. She is our neighbour also, living within the Rockland community. Nathalie is the mastermind behind our seed-saving garden, and carefully manages the cultivation of organic seeds that are well-adapted to the Eastern Ontario region. Nathalie also coordinates our community kitchen project as well as on-site school visits.
After coming back from Japan I sat down and planned my career: I wanted to continue teaching, help create environmental awareness, work for a non-profit organization and help people in my community, but more than that I wanted to create a positive change for the planet and the people living on it. I was thrilled to discover Tucker House's mission and offered my services. Tucker House is a great organization, lead by extraordinary people. I am very proud to be part of it, making small changes today so that there's a better tomorrow.
Charlie Scromeda
Camp Director    countryfunnaturecamp@gmail.com
Charlie has been a returning staff member of Tucker House for over 3 years and has tirelessly run our legacy children's camp each summer. Hear more about why she loves coming back to Tucker House each summer:
My three summers as camp director of Country Fun Nature Camp at Tucker House have been among the most rewarding work experiences of my life. There's nothing quite like introducing children to Tucker House's beautiful grounds, or teaching them about both the natural life in the forest and the history of the house itself. Working with Tucker House's many fantastic, dedicated volunteers has been inspirational — whenever I get the chance to work alongside them, I can feel the love for the property and its community. It's an honour being a part of the Tucker House family, and I always find myself counting down the days until I can return.

Program Advisor
Diana holds a Bachelor of Education from Nipissing University with attention to outdoor and experiential education. She has worked with a wide range of community organizations and has nearly 20 years of experience in leading quality environmental and experiential education programs. Her professional training and background includes extensive work in youth outreach, volunteer management, environmental education, and communications. As "Cedar", she supports our long-standing Country Fun Nature Camp, oversees environmental education programs, and is passionate about sharing and preserving the local and natural history of the site.
Kristina Inrig
Former Executive Director
Consultant; Director of Partnership Development
partnerships@maisontuckerhouse.ca
Kristina has a Master's in Philanthropy and Nonprofit Leadership (MPNL) and a Bachelor of Public Affairs and Policy Management (BPAPM) with a focus on Environment and Development, from Carleton University . She has also obtained a Capacity Building Certificate from the Wellesley Institute and a Fundraising Certificate at Algonquin College. Kristina was the Executive Director at Tucker House from 2005-2010. She is the Executive Director of Sustainable Eastern Ontario, a partner group which builds capacity for environmental groups in the region. Kristina continues to support Tucker House Renewal Centre.  She recently completed a 10 month sailing sabbatical with her husband and four children, sailing the Atlantic coastline in a PDQ 36 catamaran.
Tucker House is an inspiring organization to work for. I believe in the mission and vision that we are trying to promote and I think that we need more positive examples of sustainable change in our community. After learning about world development issues through my formal education, I felt that my contribution to changing the world should be within my own country. Sustainable development begins here
Melanie Anderson & Nourdine
Property Operations & Bookings Managers
bookings@maisontuckerhouse.ca
Meet The Board
Manon Prince – Chair chair@maisontuckerhouse.ca
Morgan Hurtubise – Treasurer
Sydney Atkinson – Secretary
Kristine Veaudry
Pam Lai