Meet The Team
Marie Veilleux 
Executive Director
director@maisontuckerhouse.ca
After a long career teaching at the university level, Marie is facing the challenge of being the new Executive Director with enthusiasm! A resident of Clarence-Rockland, her priority is to increase the community's awareness of the cultural heritage and environmental mission of Tucker House through an increased local presence.  Fencer, translator, traveler and mom, Marie has chosen a simple way of life and turns to history for answers.  She is hoping that Tucker House will benefit from her pedagogical expertise and experience and aims to pass on her passion for nature and sustainability.
N
athalie Mathieu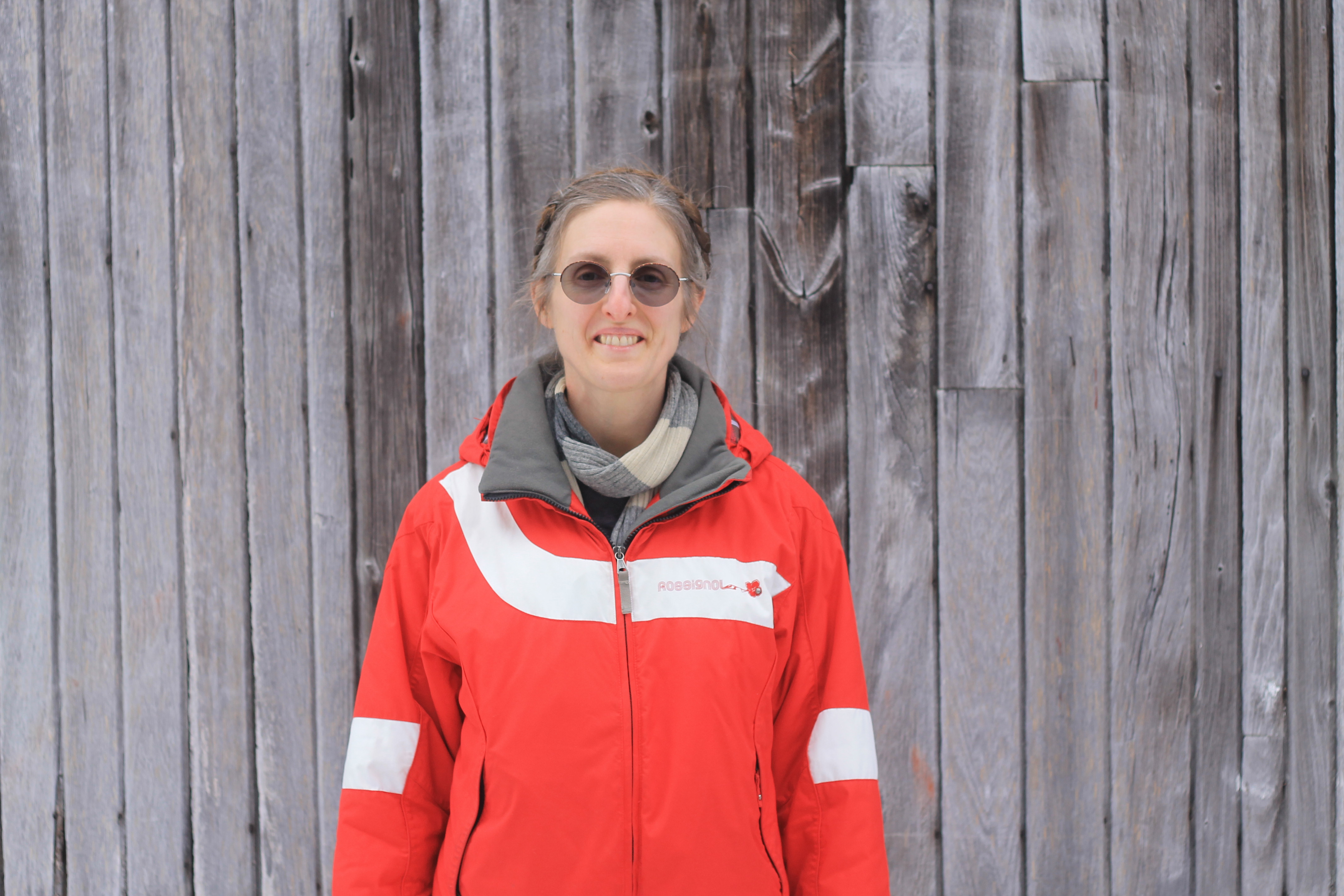 Community Coordinator, Head Gardener
community@tuckerhouse.ca
Nathalie has a Bachelor's degree in Atmospheric Sciences and a Master's degree in Environment from McGill University. After working for non-profit environmental organizations in Ottawa, she decided to embark on a two-year journey to Japan. She taught English there and continued in Gatineau after coming back. She is our neighbour also, living within the Rockland community. Nathalie is the mastermind behind our seed-saving garden, and carefully manages the cultivation of organic seeds that are well-adapted to the Eastern Ontario region. Nathalie also coordinates our community kitchen project as well as on-site school visits.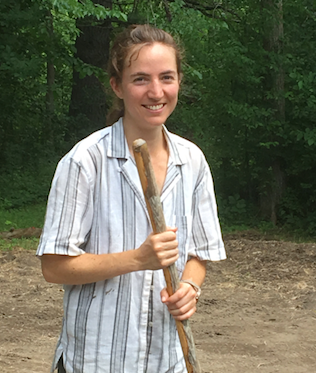 Éliane Lachance
Gardening and Landscape Consultant
Éliane always enjoyed her rural surroundings in Eastern Ontario, observing the cycles and characteristics of flora and fauna and acquiring a rich experience from both her mother, a landscaper, and her father, a farmer and an architect. As a volunteer, she traveled overseas and met with professionals who contributed to expanding her knowledge in different subjects, namely horticulture. In 2016, Éliane graduated from a graphic designer and illustrator program, giving her an understanding beyond her intuition of visual arrangements. Her love of nature has always guided her interests and choices. She designed the magnificent Pollinator Garden at Tucker House and remains with us as a consultant.
Jessy St-Jean

Digital Curriculum and Communications Manager
tuckerrockland@gmail.com
Jessy studied biology and education at the University of Ottawa. She taught biology and general sciences at the high school level for five years. She is taking on a new challenge at Tucker House, an ideal work opportunity to live and share her passion for sustainability and the environment. Jessy enjoys hiking, camping, kayaking, biking… anything that allows her to be outdoors and observe biodiversity. She is a francophone from L'Orignal now living in Ottawa, and is very happy to be back working in Prescott-Russell.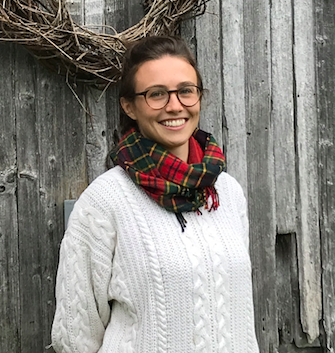 Sustainability and Clean Technology Intern
prescottrussellprograms@gmail.com
Lorena has been at Tucker House as an intern since July 2020 after graduating with a Bachelor's degree in Environmental Geography, Forest Conservation and Geographic Information Systems from the University of Toronto. She is now completing a certificate in Landscape Design at Ryerson University and is focusing on restoring degraded landscapes in order to promote ecological resilience in intensely developed urban environments. Lorena's passion for promoting sustainable environments is rooted in the years spent planting trees in Northern Ontario, Northern Alberta and Interior British Columbia. Lorena has a critical eye for understanding efforts in environmental sustainability.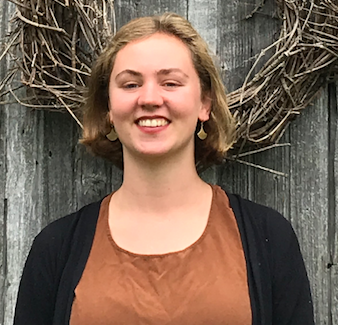 Frances-Grace Fyfe
Sustainability and Clean Technology Intern
tuckerhouserenewalcentre@gmail.com
Frances-Grace Fyfe is Tucker House's Sustainability and Clean Technology Intern. She recently graduated with a BA in English and Contemporary Philosophy from the University of King's College. Before joining the team at Tucker House, she worked as a research assistant for an environmental NGO and an educator at the Canadian Museum of Nature. She loves spending time outdoors and is excited to help develop new environmental education programs at Tucker House.

Program Advisor
Diana holds a Bachelor of Education from Nipissing University with attention to outdoor and experiential education. She has worked with a wide range of community organizations and has nearly 20 years of experience in leading quality environmental and experiential education programs. Her professional training and background includes extensive work in youth outreach, volunteer management, environmental education, and communications. As "Cedar", she supports our long-standing Country Fun Nature Camp, oversees environmental education programs, and is passionate about sharing and preserving the local natural history of the site.

Kristina Inrig
Former Executive Director
Consultant; Director of Partnership Development
partnerships@maisontuckerhouse.ca
Kristina has a Master's in Philanthropy and Nonprofit Leadership (MPNL) and a Bachelor of Public Affairs and Policy Management (BPAPM) with a focus on Environment and Development, from Carleton University . She has also obtained a Capacity Building Certificate from the Wellesley Institute and a Fundraising Certificate at Algonquin College. Kristina was the Executive Director at Tucker House from 2005-2010. She is the Executive Director of Sustainable Eastern Ontario, a partner group which builds capacity for environmental groups in the region. Kristina continues to support Tucker House Renewal Centre.  She recently completed a 10 month sailing sabbatical with her husband and four children, sailing the Atlantic coastline in a PDQ 36 catamaran.
Johane & Michel Desjardins
Bookings & Operations Managers
bookings@maisontuckerhouse.ca
Recently retired, Johane and Michel are excited to put their skills and extra time to good use at Tucker House. Johane's years of experience working at two different universities has helped her build essential administrative and organizational skills needed in her new role as Bookings Manager. Michel, who owned a hardware store for over 20 years, is skilled in plumbing, electric and carpentry work. He is looking forward to sprucing up Tucker House. Together, they have many hobbies such as reading, photography, cooking, gardening, hiking and more! Johane and Michel are an active and friendly couple and we are confident they will become a great asset to the Tucker House Team.
Meet The Board
Manon Prince – Chair chair@maisontuckerhouse.ca
Morgan Hurtubise – Treasurer
Sydney Atkinson – Secretary
Kristine Veaudry
Pam Lai