Meet The Team
Leah Weima

Sustainability Coordinator
programs@maisontuckerhouse.ca
Leah has a degree in Environmental Sustainability and International Development from Dalhousie University. After graduating, she spent 18 months abroad in Niger, Africa where she worked with local farmers to increase their crop yields and diversify their sources of income. She has extensive landscape experience and enjoys the challenge of turning backyards into garden oases for people to enjoy. She also is passionate about gardening and is always looking for more space to grow.
Laura McLean

Sustainability Coordinator
seventhgeneration@maisontuckerhouse.ca
Laura has been passionate about the environment and sustainability for a long time. Graduating from the University of Ottawa in
Environmental Studies, Laura went on to spend two years living and working in Tanzania. There, she was responsible for raising environmental awareness among young entrepreneurs and working with small business owners to improve their health, safety and sustainability practices. Laura is excited by the opportunities available at Tucker House, including the potential for environmentally themed workshops and events.

Madeline Turriff

Clean Tech and STEM Facilitator
admin@maisontuckerhouse.ca
Madeline has a B.A. from Wilfrid Laurier University in French and Socio-Cultural Anthropology. Her passion for sustainable living, social inclusion and teaching lead her to Tucker House and she is also very excited to be partnering with Relay Education.  Madeline has extensive experience working with children and youth of all abilities, and also has experience programming and teaching about sustainability at Easter Seals Camp Merrywood. Before joining the team at Tucker House, Madeline worked for the Canadian Museum of Science and Technology, teaching and engaging with the public about STEM subjects as a guide. She hopes to complete a Bachelor of Education in the near future.  
N
athalie Mathieu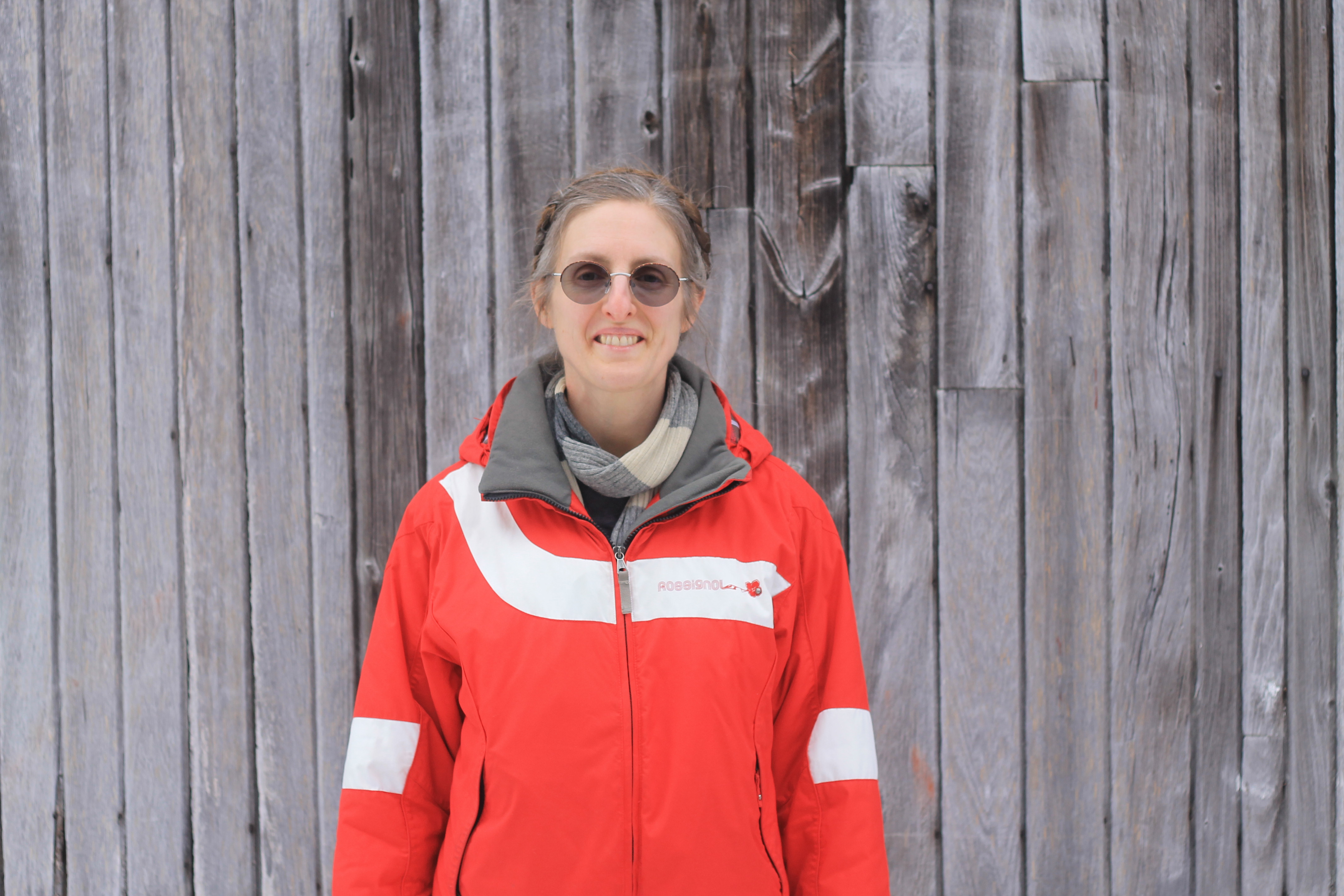 Community Coordinator, Head Gardener
community@tuckerhouse.ca
Nathalie has a Bachelor's degree in Atmospheric Sciences and a Master's degree in Environment from McGill University. After working for non-profit environmental organizations in Ottawa, she decided to embark on a two-year journey to Japan. She taught English there and continued in Gatineau after coming back. She is our neighbour also, living within the Rockland community. Nathalie is the mastermind behind our seed-saving garden, and carefully manages the cultivation of organic seeds that are well-adapted to the Eastern Ontario region. Nathalie also coordinates our community kitchen project as well as on-site school visits.
After coming back from Japan I sat down and planned my career: I wanted to continue teaching, help create environmental awareness, work for a non-profit organization and help people in my community, but more than that I wanted to create a positive change for the planet and the people living on it. I was thrilled to discover Tucker House's mission and offered my services. Tucker House is a great organization, lead by extraordinary people. I am very proud to be part of it, making small changes today so that there's a better tomorrow.
Kristina Inrig
Former Executive Director
Consultant; Director of Partnership Development
partnerships@maisontuckerhouse.ca
Kristina has a Master's in Philanthropy and Nonprofit Leadership (MPNL) and a Bachelor of Public Affairs and Policy Management (BPAPM) with a focus on Environment and Development, from Carleton University . She has also obtained a Capacity Building Certificate from the Wellesley Institute and a Fundraising Certificate at Algonquin College. Kristina was the Executive Director at Tucker House from 2005-2010. She is the Executive Director of Sustainable Eastern Ontario, a partner group which builds capacity for environmental groups in the region. Kristina continues to support Tucker House Renewal Centre.  She recently completed a 10 month sailing sabbatical with her husband and four children, sailing the Atlantic coastline in a PDQ 36 catamaran.
Tucker House is an inspiring organization to work for. I believe in the mission and vision that we are trying to promote and I think that we need more positive examples of sustainable change in our community. After learning about world development issues through my formal education, I felt that my contribution to changing the world should be within my own country. Sustainable development begins here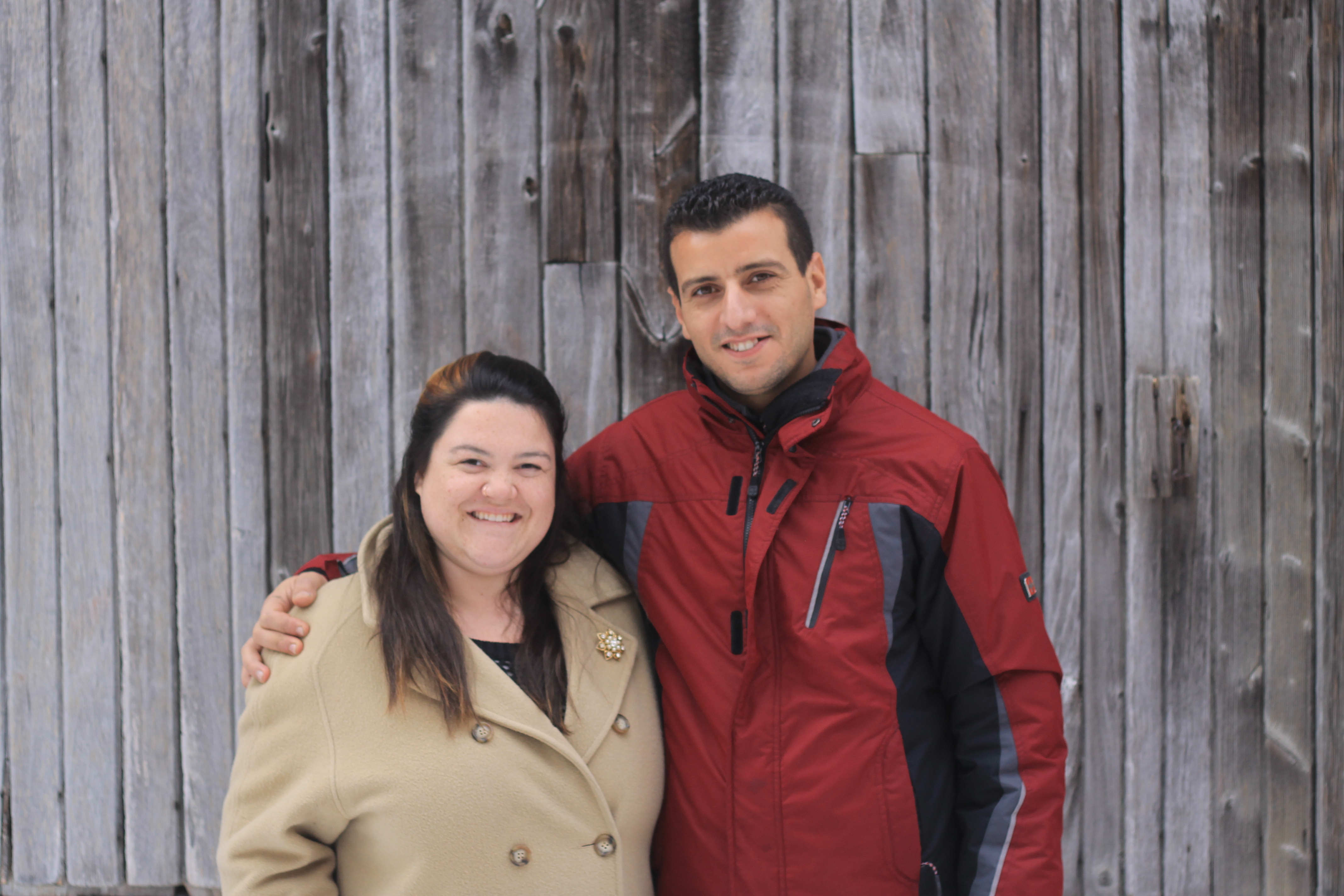 Melanie Anderson & Nourdine Mohammedi
Property Operations & Bookings Managers
bookings@maisontuckerhouse.ca
Meet The Board
Manon Prince – Chair chair@maisontuckerhouse.ca
Morgan Hurtubise – Treasurer
Sydney Atkinson – Secretary
Kristine Veaudry
Pam Lai
Community Advisors
Gilles Chartrand, historian and community leader.
Alexandra de Quimper, historian.
Gabriel Huppé, former Board member.
Stéphanie Pelot, Coordinator of Greenspill.
Bernadette Sarazin, BrioStratégies.
Daniele Vinette, President of the Clarence-Rockland Environmental Society.
Pascal Jolicoeur, past Chair and community member
Organization Advisors
David Birkwood, Vice-President of Atira Developments.
Dr. Heather Eton, Professor, St. Paul University.
Rev. Neil Hunter, Baptist clergy.
Dr. Robert MacKenzie, Professional Investments Inc.
Judith Matthew, management consultant.
Frank Pope, former President of Ottawa Field-Naturalists.
Dr. Awegechew Teshome, Scientific Advisor of USC Canada.