Meet the team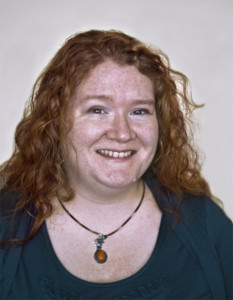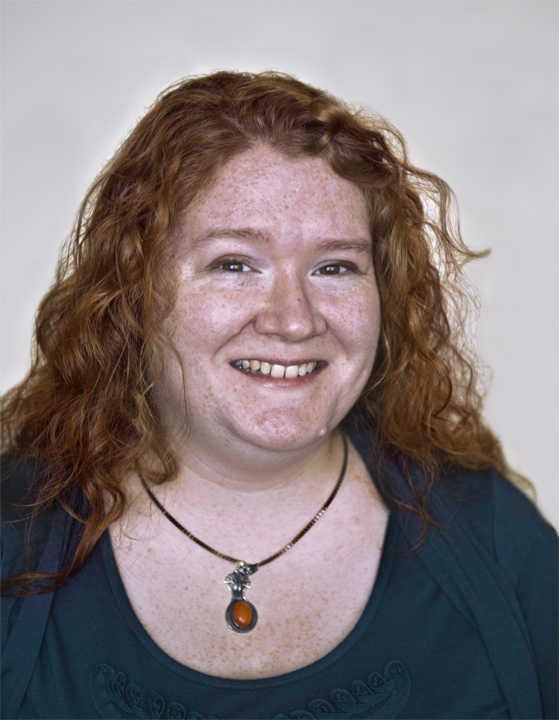 Diana Brushey
Executive Director – Currently on Maternity Leave until Fall 2019
ecoprograms@maisontuckerhouse.ca
Diana has a B.A. from the University of Ottawa and a Bachelor of Education from Nipissing University with a specialty in outdoor education. She has worked with a wide range of community organizations and has over 15 years of experience in leading quality educational programs through CanaDiana UnlimiTed, a partnership with her husband Ted. Diana was a Tucker House student volunteer in 2002 and began part-time in the Fall of 2006 to assist with curriculum development and programming. As "Cedar," she coordinates a youth volunteer team to run the long-standing Country Fun Nature Camp, oversees environmental education programs, and is passionate about the local and natural history of the site. She is also the Faith Formation Leader at Kitchissippi United Church, where she assists with inclusive faith-based programs such as Project of Heart, Ecological Christianity, and adult and child programs. Diana is the past Network Coordinator for Faith & the Common Good: Greening Sacred Spaces, a Canadian interfaith environmental network, and previous Vice-President of the Stairwell Carollers, a local chamber choir. She serves on the Board of Sustainable Eastern Ontario, a capacity-building environmental group.
I fell in love with Tucker House when I first came out to visit the site in 2000. Rev. Isobel McGregor and I had been in contact about Befriending the Earth and had great conversations about eco-education; at the time my husband and I were Co-Directors of an environmental camp at Carleton University. I loved the idea of Country Fun and how it blended faith and ecology. It fit so well with my worldview that I started volunteering, and my husband and I came out to lead the nature walks. Since that time I have spent many happy hours wandering about the property, learning about the history and wildlife. Tucker House nurtures my soul.
Melanie Anderson
Deputy Director- Communications and Development
deputydirector@maisontuckerhouse.ca
Melanie is a graduate of Environmental Studies from the University of Northern British Columbia where she was a member of the Green Planning committee, University Farmers Market and PGPIRG. She has just returned from two years volunteering abroad working with Crossroads International in Ghana as a Women's Agricultural Consultant and running a meal program for refugees in Greece. Originally from Ottawa, her interests in sustainable food systems and environmental protection will certainly be of use to us at Maison Tucker House!
Leah Weima

Sustainability Coordinator
programs@maisontuckerhouse.ca
Leah has a degree in Environmental Sustainability and International Development from Dalhousie University. After graduating, she spent 18 months abroad in Niger, Africa where she worked with local farmers to increase their crop yields and diversify their sources of income. She has extensive landscape experience and enjoys the challenge of turning backyards into garden oases for people to enjoy. She also is passionate about gardening and is always looking for more space to grow.
Laura McLean

Sustainability Coordinator
seventhgeneration@maisontuckerhouse.ca
Laura has been passionate about the environment and sustainability for a long time. Graduating from the University of Ottawa in Environmental Studies, Laura went on to spend two years living and working in Tanzania. There, she was responsible for raising environmental awareness among young entrepreneurs and working with small business owners to improve their health, safety and sustainability practices. Laura is excited by the opportunities available at Tucker House, including the potential for environmentally themed workshops and events.
Corey Stewart

Deputy Director – Summer Programs
tuckerhousedevelopment@maisontuckerhouse.ca
Corey is a lawyer with a background in drama and a passion for sustainability. She will be returning to school for a research Master's in Global Sustainability and Environment Law (LL.M.) in September 2019, where she will research circular economies. In her spare time, Corey plays a blue guitar and works to discover the perfect vegan chocolate chip cookie.
Nathalie Mathieu
Community Coordinator, Head Gardener
community@tuckerhouse.ca
Nathalie has a Bachelor's degree in Atmospheric Sciences and a Master's degree in Environment from McGill University. After working for non-profit environmental organizations in Ottawa, she decided to embark on a two-year journey to Japan. She taught English there and continued in Gatineau after coming back. She is our neighbour also, living within the Rockland community. Nathalie is the mastermind behind our seed-saving garden, and carefully manages the cultivation of organic seeds that are well-adapted to the Eastern Ontario region. Nathalie also coordinates our community kitchen project as well as on-site school visits.
After coming back from Japan I sat down and planned my career: I wanted to continue teaching, help create environmental awareness, work for a non-profit organization and help people in my community, but more than that I wanted to create a positive change for the planet and the people living on it. I was thrilled to discover Tucker House's mission and offered my services. Tucker House is a great organization, lead by extraordinary people. I am very proud to be part of it, making small changes today so that there's a better tomorrow.
Kristina Inrig
Former Executive Director
Consultant; Director of Partnership Development
partnerships@maisontuckerhouse.ca
Kristina has a Master's in Philanthropy and Nonprofit Leadership (MPNL) and a Bachelor of Public Affairs and Policy Management (BPAPM) with a focus on Environment and Development, from Carleton University . She has also obtained a Capacity Building Certificate from the Wellesley Institute and a Fundraising Certificate at Algonquin College. Kristina was the Executive Director at Tucker House from 2005-2010. She is the Executive Director of Sustainable Eastern Ontario, a partner group which builds capacity for environmental groups in the region. Kristina continues to support Tucker House Renewal Centre.  She recently completed a 10 month sailing sabbatical with her husband and four children, sailing the Atlantic coastline in a PDQ 36 catamaran.
Tucker House is an inspiring organization to work for. I believe in the mission and vision that we are trying to promote and I think that we need more positive examples of sustainable change in our community. After learning about world development issues through my formal education, I felt that my contribution to changing the world should be within my own country. Sustainable development begins here

Charlie Scromeda
Country Fun Nature Camp Director
Countryfunnaturecamp@maisontuckerhouse.ca
Charlie "Acacia" Scromeda is thrilled to be returning for her third year directing Country Fun Nature Camp. Charlie grew up in Ottawa, attending and eventually working at several camps in the Ottawa area. In 2018, she completed her B.A. with Honours from the University of King's College in Halifax. She returned to Ottawa to share her love of youth work, learning, the outdoors, and social justice as Interim Faith Formation Leader at Kitchissippi United Church. She loves singing camp songs at the top of her voice, hiking through the Tucker House forest, and roasting marshmallows at the annual Staff Reunion.