Christmas at Tucker House
Discover the magic of the holidays in a truly special way by gathering with family, friends or colleagues in the heartwarming atmosphere of the Tucker House ancestral home. 
Photo Credit: Tracy Lucking Creative Photography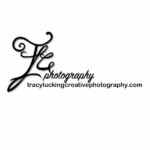 Christmas office party 
Are you looking for a unique and charming venue to host your next Christmas office party? Look no further than our exquisite home! Tucker House exudes a unique and timeless charm that no modern venue can replicate. Combining history, elegance, and current amenities, it provides the perfect backdrop for a memorable and enjoyable office gathering.
Family celebration
Create a most special Christmas celebration with family and friends by transporting them to a bygone era. 
The house awaits you with traditional Christmas decorations throughout. Our grand dining room seats 22 people at two large wood tables. 
Gather around the fireplace and piano in the parlor and share stories and heartwarming moments that will create lasting memories.
This holiday season, offer your guests a gift unlike any other – a Christmas celebration in the warm ambiance of an ancestral home. Rekindle the spirit of the past, create new memories, and cherish the love and togetherness.
For more information on booking your stay with us, please contact our bookings coordinator:
Email: bookings@maisontuckerhouse.ca
Phone: 613 446-2117, ext 2