Tucker House Renewal Centre is available for bookings for a variety of groups and activities.
Meeting Bookings (Day use)
Retreat Bookings (Overnight)
About the Retreat Centre
Less than an hour from downtown Ottawa, Tucker House is a great place for spiritual retreats, team visioning retreats, family reunions, and weddings!
This historic beauty has all the modern amenities, thanks to our Green Design renovations supported by the Ontario Trillium Foundation. The house is a Confederation-era, Georgian-style mansion originally built by the Tucker family, and later preserved by the Tucker descendants, Tucker House Commission, and now Maison Tucker House.
We offer guided or self-guided tours on local history and heritage of the site and the sustainability features. Other programs for children and adults available on request.
Outside you can roam our 30 acre property and enjoy the fire pits, pool, picnic tables, learning barns, and of course the nature trails!
In the house, you have full access to two large meeting rooms, one great for meeting in a circle of 20 people or so, one great for board room style presentations or a meal for 20 people, an accessible washroom downstairs, full bathrooms upstairs, and shared bedroom accommodations.
Rooms feature original woodwork cut and milled on-site, lots of natural light, and design details by a Confederation-era architect.
All rentals are under a single contract holder who signs and is responsible for the rental group. A non-refundable administration fee is due in advance, with the remainder due on the date of the retreat, payable by cheque or cash. The contract holder must be a responsible adult who is on-site for the duration of the rental.
For rental pricing and more photos of the retreat centre, please see our retreat bookings page.
Excellent for community meetings, staff parties and workshops of 10-35 people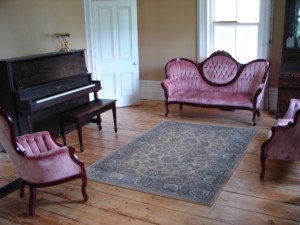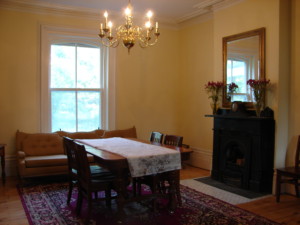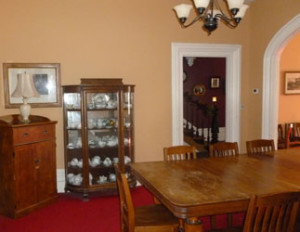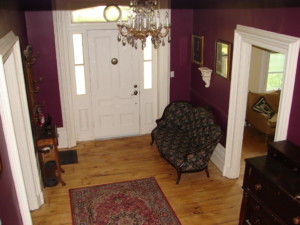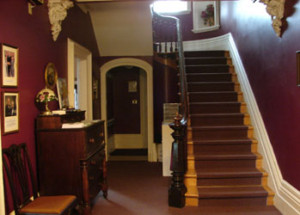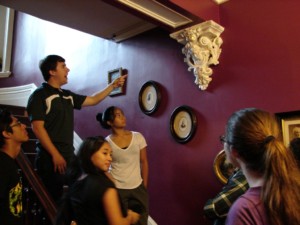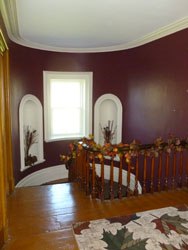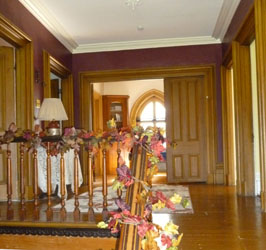 Overnight Stays
We like to keep costs down to help community and church groups have an affordable place to go on retreat. Please bring your own sheet, pillow case, comforter and toiletries.
Catering
We have a large, modern, eco-designed, and functional self-catering kitchen for your pleasure. Please note that guests must observe health and safety conditions of use for the kitchen: no production of grease-laden vapours (no grilling of meats or cooking with oils; baking, boiling, reheating are fine).
Don't have time to prepare food? Have professional catering delivered from our trusted partner.
Rosalynn's Bistro and Catering – (613) 446-0906
Excellent catering for breakfast, brunch, lunch, dinner and event.  Specializing great seafood, steaks and home made pasta and sauces.
Make a booking!
Joël Béland will be pleased to work with you to book the best days for your stay. bookings@maisontuckerhouse.ca   (613) 446-2117 Ext.2