Meet the Board
Morgan Hurtubise
Chair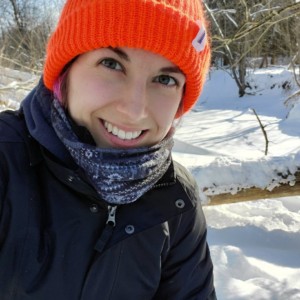 Hello! I am Morgan and I've been on the Tucker House Board of Directors since 2018. I grew up in Bourget and spent a few years living in Rockland. I have since moved to Gatineau, but my heart remains connected to Clarence-Rockland. My interests in history, heritage, and sustainability are what brought me to get involved with Tucker House and to join the Board of Directors. Tucker House has a lot to offer, and it will certainly have something that will spark joy for you. I hope you will take the time to explore our diverse programming and events.
Manon Prince
Treasurer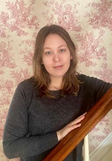 Hi! My name is Manon and I've been on the Board of Directors for Tucker House since 2017. I've lived locally for several years and my background in Environmental Studies and nonprofit management is what first connected me with the organization. 
You may have seen me and my family around the house enjoying workshops, events, and camps. We've gotten to make friends who share our interests and were introduced to artisans and vendors who connect with the organization's message of sustainable living.
I'm proud to be a part of Tucker House, and want to invite everyone to visit, because I believe the region is interested in programming that supports the future and provides great opportunities to learn and interact with neighbors and nature. 
Kristine Veaudry
Secretary

Hi there! My name is Kristine Veaudry and I have been with the Tucker House Board of Directors since 2015. Wow! It's amazing how quick time goes by when you are having fun!  
Over the years, I have had the pleasure of holding various positions with the Board such as Secretary and Chair. I grew up in Orleans and I have been a resident of Rockland since 2008. My professional background includes over 15 years of working as an environmental subject matter expert in various industrial settings.
I am continuously inspired by the many aspects of the Tucker House organization.  The property is home to a variety of ecosystems. Whether you are walking through the gardens, taking a stroll on the trails or simply winding your way through the branches of an old apple tree, there is something incredibly powerful in taking time to reflect and appreciate nature's beauty.  The variety of activities and programs offered by Tucker House is in part the reason why I have been part of the organization for so long. I've also been on numerous tours of the house and property, and every time have learned something new.  Make sure to come and visit if you haven't already!
Anton Ehret
My name is Anton (most know me as Tony) and I recently joined the Board of Directors for Tucker House in 2021. Originally from the Montreal area, we moved to Clarence-Rockland in 1991 and raised our family here. I am now retired from a career in medical laboratory diagnostics and live neighboring Tucker House. I also have an academic background in the natural sciences and have always been passionate about the outdoors, our natural environment and its sustainability.
Retirement with volunteering and involvement in my big, beautiful backyard (Tucker House) has been truly rewarding and fulfilling. You will often see my wife Janice and me on the property enjoying trail walks and snowshoeing.  Tucker House offers so much in natural beauty, history and programming.  Please come for a visit to discover. I'm certain you will enjoy it as much as we do!