Day 12 of 12 Days of Christmas
To wrap up 12 Days of Christmas at Tucker House, we are focusing on the coming months. Tucker House was established in 1870 and next year, we will be celebrating our 150th anniversary. We will be taking the time to reflect on our past – where we've come and consider our future – where do we want to go. 
Throughout the year, we will be planning and hosting community events to help celebrate our history over the years and the people who have helped shape it.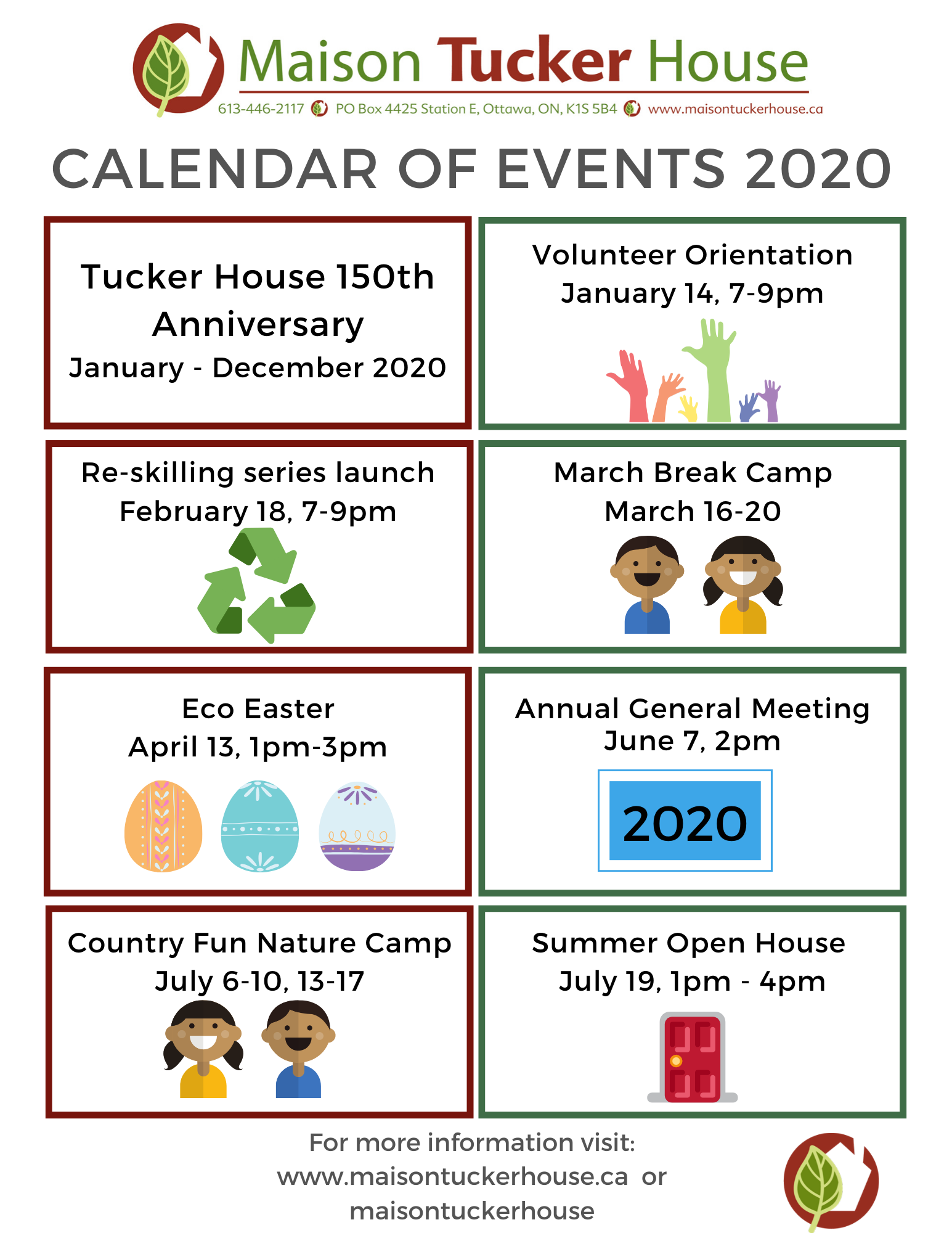 We are always looking for volunteers to help us plan and organizing events, build community partnerships and help promote Tucker House and our programming in Rockland and surrounding neighbourhoods. Contact us at volunteer@maisontuckerhouse.ca today to get involved!
Today, please consider donating to help us make events for Tucker House's 150 anniversary accessible and affordable. 
Thank you for participating in our 12 days of giving campaign. We are thankful for all the ways in which our community gives generously to help keep Tucker House alive!