Day 7 of 12 Days of Christmas
"Giving is not just about making a donation. It is about making a difference." – Kathy Calvin
Marie is one of our dedicated volunteers. She participated in the Tea at Tucker program this year by leading groups of the guided tour of the house. Her interest in history made her the ideal volunteer for this position! Here is what she had to say about her experience: 
"My time volunteering for Tea at Tucker was the most rewarding experience I could have hoped for. The beauty of the surroundings, the happiness on the faces of guests, their waving 'goodbye' at the end, made for moments I am very grateful for.  A beautiful historical home filled with laughter and the smell of home made goods, what more can one ask! Tea at Tucker was an amazing initiative and I hope to continue participating in its success for all the joy it brings people."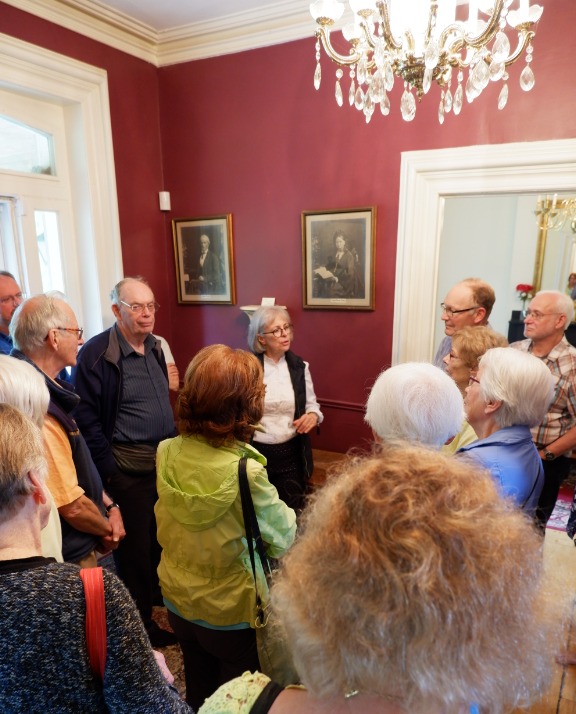 As a charity, we rely on community support to run programming and upkeep of our property. Tucker House is extremely thankful for the many volunteers who have passionately dedicated time to our programs this year.  Thank you for making a difference! 
If you are interested in giving your time and playing a vital role as a volunteer at Tucker House, please email us at volunteer@maisontuckerhouse.ca